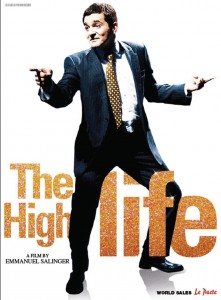 2008 French Comedy
Release date : November 4, 2014
Directed by : Emmanuel SALINGER
Starring : Laurent CAPELLUTO, Michel BOUJENAH, Hélène FILLIERES
Original Sountrack : Pierre BERTRAND (Cristal Publishing)
OST Release date : November 19, 2011 (Cristal Records / Distribution Harmonia Mundi)

Plot :

Philosophy teacher in the provincial city of Saint-Etienne, Gregoire is a discreet man of integrity. He strives to instill the fundamentals of wisdom in his lethargic high-school students. Circumstances lead him to Paris where he encounters a new student in the shape of Patrick, a star TV presenter. Patrick's career is on a high, but he's not happy. He wants to learn, he wants to change, he wants Gregoire to be his life-coach.

Trailer: